What would happen if your business increased engagement by 10%?
Teams tend to function at less than 60% of their True Potential.
10% increase sounds great, doesn't it?
But we're not talking 10% increase in sales.
Let's go back to math class: for conversation's sake, let's look at $250,000 income with 60% employee engagement.
This could be monthly, or it could be annual – imagine the best scenario relative to your context.
If you could increase from 60% to 70%, what could your business accomplish?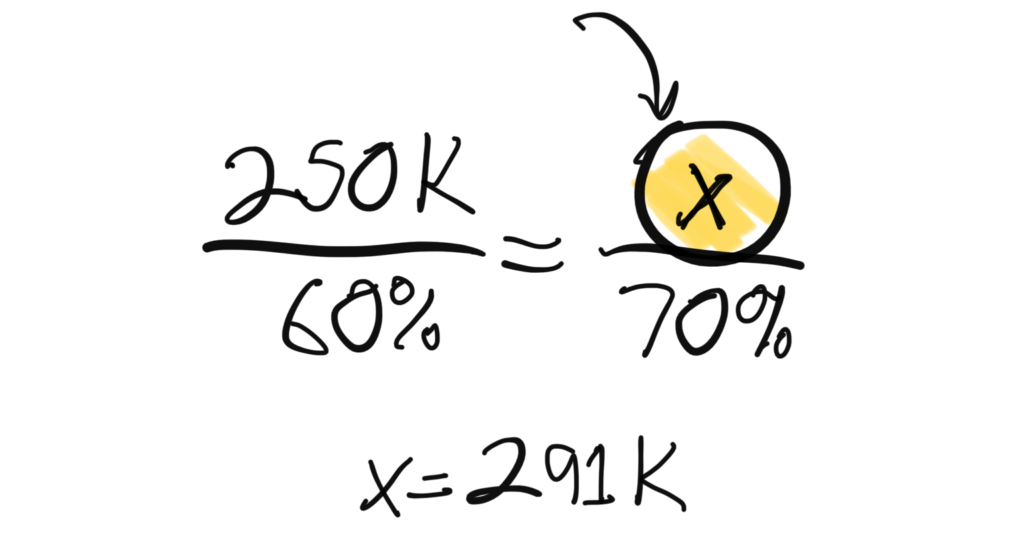 At first glance, 10% sounds like $25,000 increase.
The math shows us a $41K increase.
What could you do with $41K increase?
This is why the True Potential Network helps you develop a people strategy to match your business strategy.
Your business is built around a strategy and your expertise on your industry. But it's also built on people.
And your people are the backbone of your business.
Ready to discover more about how to build your People Strategy?
Start the +10 Challenge with the no cost +10 Team Assessment: