Finding a Coach is easy these days.
Coaching is in one of the fastest-growing industries. There are more than 71,000 professional coaches worldwide.
Pure coaching focuses on working with you in a reflective, thoughtful process to unlock your true potential.
Are you looking to grow? You can find a coach for any area of life, work, or relationship.
The International Coaching Federation (ICF) defines coaching as partnering with clients in a thought-provoking and creative process that inspires them to maximize their personal and professional potential. The results can be life changing. Clients often say they've created a new outlook on life – finding inspiration, courage, confidence, and answers to long-burning questions within themselves.
What is the difference between counseling and coaching?
One of the top questions people ask is,
"Should I get a coach or a counselor?"
Both counselors and coaches have the same core goal: personal growth.
But the process is different.
A counselor's process is rooted in the past, focusing on the personal, social, or emotional challenges from your childhood, adolescence, or past relationships.
The issue requires depth and focus on your past in order to overcome the barrier or hurdle and develop a healthier present reality.
Counselors "provide assessment, diagnose different mental health conditions, provide interventions."

CNBC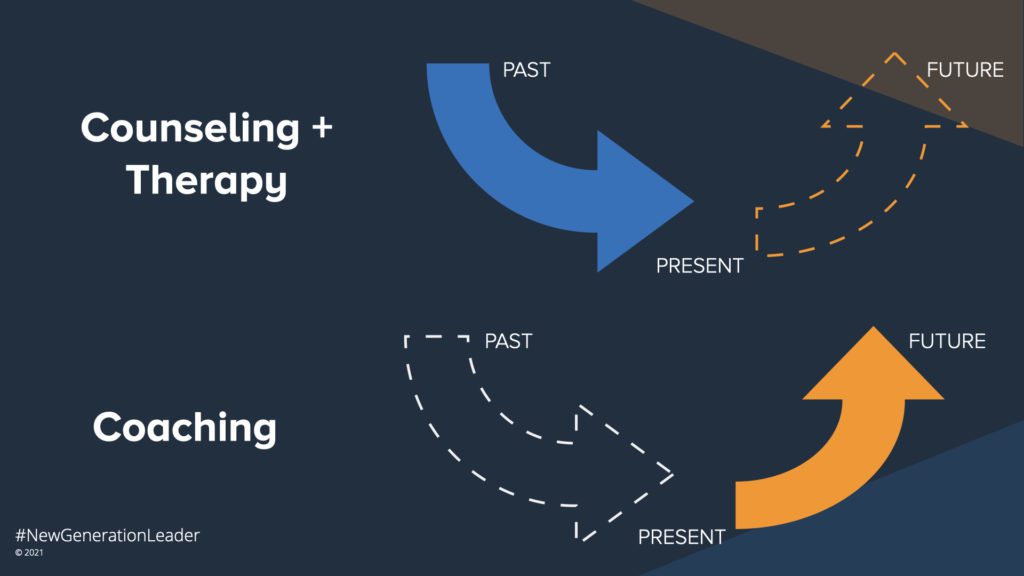 On the flip side, Coaching may reflect on past experiences patterns in order to sketch out a pathway toward future growth.
Your coach will help you unlock where your past experiences have led you to particular patterns. But the coach will focus on what you can learn from those experiences and how you can apply those same principles to your current reality on your way to the future.
Your experience with your coach may uncover something deeper, beyond the training and skills of your coach.
An experienced coach will maintain a list of trained professionals to recommend when you need the specific focus of a counselor.
---
3 Types of Coaches
There are a lot of coaches, and each coach brings a different focus, process, or skillset to the coaching journey.
Life Coach
A Life Coach focuses on you and the dynamics of any area of your life. A Life Coach may benefit you if you are reflecting on questions such as:
What relationships, skills, or growth opportunities do I want to change?
What life skills do I want to improve upon?
Where can I focus my relationship energy?
Executive Coach
Your Executive Coach or Leadership Coach will focus on skills specifically related to the workplace and your executive or leadership role.
How do I grow in my capacity as a leader?
What is the best way to navigate this change/conflict/issue as a leader in my workplace?
Where should I make changes in time management, meetings, and coaching my team members?
Niche Coach
Coaches have popped up in a variety of specialty focus areas. "Niche Coach" is not an official title, more like an umbrella to represent the multitude of niche coaching areas that exist:
Finance
Health + Fitness
Sales
Direct Marketing
Niche coaches work with you to improve your abilities and rhythms in their skilled focus area.
Wherever you need to focus on growth, you can certainly find a coach.
---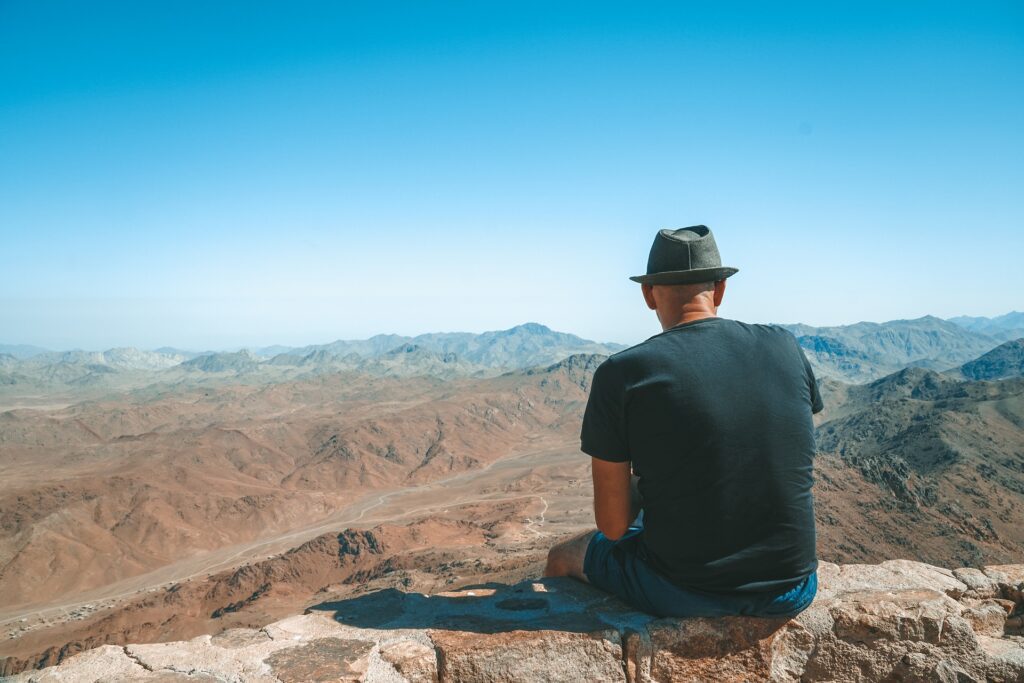 New Generation Leader Coaches
New Generation Leader Coaches are Executive Coaches certified to unlock your true potential.
Discover more about our process and start your coaching journey today.